About COVID-19
COVID-19 is a dangerous disease caused by a virus discovered in December 2019 in Wuhan, China. It is very contagious and has quickly spread around the world.
COVID-19 most often causes respiratory symptoms that can feel much like a cold, a flu, or pneumonia, but COVID-19 can also harm other parts of the body.
Most people who catch COVID-19 have mild symptoms, but some people become severely ill.
Older adults and people who have certain underlying medical conditions are at increased risk of severe illness from COVID-19.
Hundreds of thousands of people have died from COVID-19 in the United States.
Vaccines against COVID-19 are safe and effective.
About the Name
On February 11, 2020, the World Health Organization announced an official name for the disease: coronavirus disease 2019, abbreviated COVID-19. 'CO' stands for 'corona,' 'VI' for 'virus,' and 'D' for disease. The virus that causes COVID-19, SARS-CoV-2, is a coronavirus. The word corona means crown and refers to the appearance that coronaviruses get from the spike proteins sticking out of them.
Other Coronaviruses
Coronaviruses are a large family of viruses that can infect people and many animals, including camels, cattle, cats, and bats. There are many types of coronaviruses, including some that give people a common head or chest cold. Other coronavirus diseases like severe acute respiratory syndrome (SARS) and Middle East respiratory syndrome (MERS) are extremely dangerous but are much less widespread than colds and COVID-19.
Source: Basics of COVID-19
---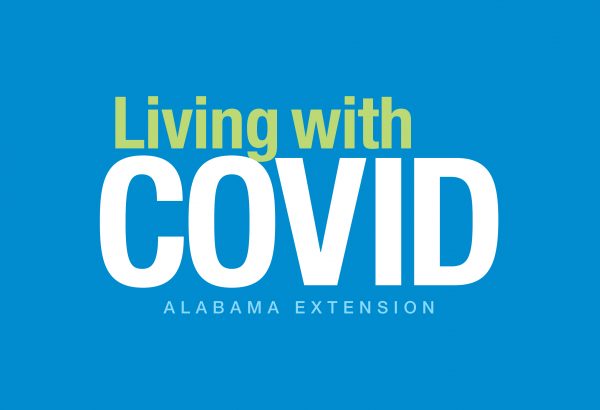 Materials developed by the Centers for Disease Control and Prevention (CDC) and are available on the CDC website at no charge. The use of these materials–including any linked material to the websites of the CDC, Agency for Toxic Substances and Disease Registry (ATSDR), and United States Department of Health and Human Services (HHS)–does not imply endorsement by any of these entities or the United States Government of the Alabama Cooperative Extension System or its products, facility, service, or enterprise.